Our web design, support
and development services
Bespoke web design and development for small and medium sized businesses; from brand development and realisation through to active leads and sales.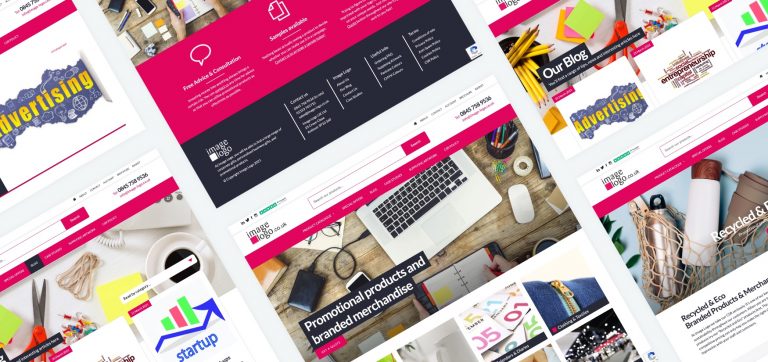 Designing websites
Our designs are bespoke and unique to the needs of your brand and business. Each project takes a fresh approach, giving full consideration to user experience, usability and speed. Our collaborative and staged approach considers all elements and perspectives, can incorporate existing branding where appropriate and ensures 100% design satisfaction. Your website is your shopfront, where first impressions are crucial and communicating a sense of trust and confidence is a must.  Have a look at our web designs here.
Brand identity, logo design and stationery
User experience, usability and accessibility
Bespoke and unique web design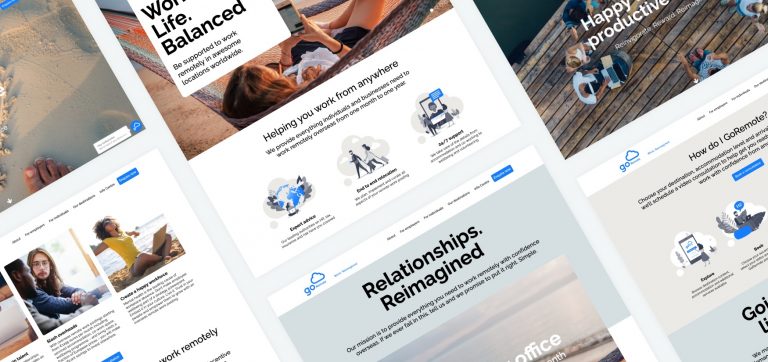 Building websites
All of our websites are built to meet all current web standards, best-practice techniques and are search engine friendly. The vast majority of which utilise the WordPress management software – providing the tools for easy editing and maintenance, once the site has been launched. Our websites are designed and developed to work well across all modern tech devices, including phones, tablets and desktop computers.  We also work with WooCommerce, Magento and Shopify, if building an online shop is required. Have a look at our web development projects here.
Easy to edit with WordPress, Magento and CMS
Fully compliant, best practice development
Desktop, Laptop, Table and Mobile Responsive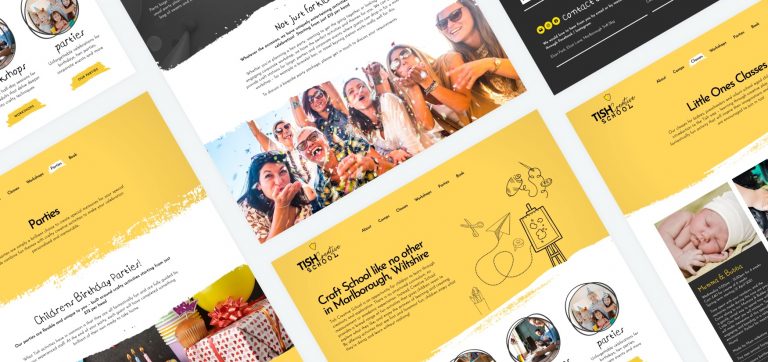 Support & Marketing
Having a website designed and built is just the first steps in your business' online journey. The next chapter is equally or arguably more important – getting your website seen and noticed. We offer a range of post-launch services, including social media integration, email marketing with Mailchimp, and free consultation regarding techniques for keeping your site content fresh and up to date. We offer ongoing support to all clients on a pay-as-you-go basis, in addition to optional scheduled software updates where required.
Ongoing support and schedule updates on request
Social Media integration
Email Marketing design and development
Web design in Wiltshire
Ash Tree Design are a team of developers and web designers based in Marlborough in Wiltshire. We work alongside a network of local developers, copy writers, film makers and graphic designers, helping companies of all sizes to reach their online potential. Primarily run by Phil Wimbledon, a web specialist with almost 20 years experience in the industry, we pride ourselves on a friendly, relaxed, yet professional approach to business, offering fair and competitive pricing and more than 15 years experience working with and helping local Wiltshire businesses.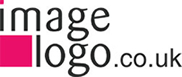 "I have to say how impressed I am with Phil's attention to detail, wealth of ideas and endless patience. Redoing our website has been for me a massive step into the unknown and an area that I struggle with but without Phil we would have never got anywhere close to the superb website he has designed for us. I cannot recommend him enough."
Richard Ash, Image Logo


"Being in design and interiors, the look of the site was important to us. Phil designed a great looking online shop in Woocommerce which is a great showcase for our business, and he is extremely responsive to queries and requests for support."
Carole Gannon, Blue Isle


"We've used Ash Tree Design over the last few years and found them to be very professional and really helpful. Phil listened to our brief and delivered a fantastic website for us. Really recommend!"
Dan Turner, Puretech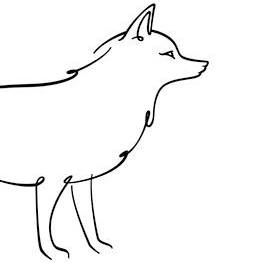 "As a photographer the look and feel of my site was so important, Phil exceeded my expectations. Phil listened and guided my through, always available to discuss and help. Exceedingly professional and friendly would recommend completely."
Laura Miller, Photographer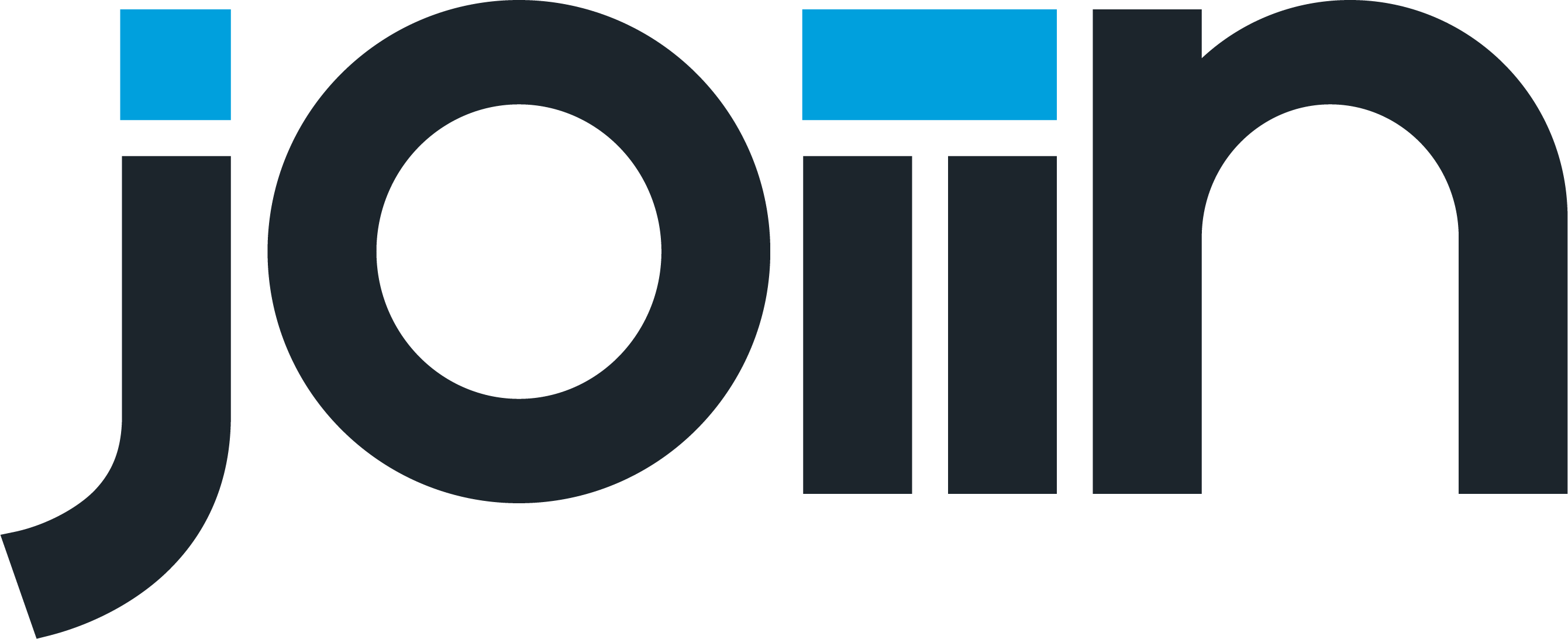 "Worked with Phil and the team on a number of projects and have nothing but good things to say about them. Great work quality and delivery and at a good price. Can not recommend enough."
Lucien Wynn, Joiin


"We have worked with Ash Tree Design for a number of years and they are highly recommended. It is rare to find a supplier who responds quickly these days. Those that do, tend to reply to sales related emails rather than support queries. But, Ash Tree Design respond very fast to any communication. "
Matt Roberts, YouCom

Frequently asked questions
Commissioning a new web site may seem like a daunting undertaking. We've prepared a short collection of useful, jargon busting Q&A's, which should hopefully add a little clarity.
How much does a website cost?
Websites can range significantly in terms of scale and complexity – we do not have a single flat fee, but quote on a project-by-project basis. Please
contact us for a detailed quote
.
How long does a website take to design and build?
Websites can range significantly in terms of scale and complexity, but most take approximately a month to design and build.
Do you offer hosting?
No, we do not offer in-house hosting. We would recommend using one of the big national and international hosting providers. We can advise on what we think the best option will be and guide you through any setup process.
How and where do I choose a website address?
All hosting companies offer a domain name availability checker and domain registration service. Fasthost.co.uk, 123-Reg.co.uk and GoDaddy are some of the more well-known suppliers, and there are many more nationally who offer identical services.
Do you build e-commerce sites?
Yes, we do. We have built numerous e-commerce websites over the years.  We typically build e-commerce using the WooCommerce platform, but also have experience with Magento and Shopify.
Will my site work on mobiles and tablets?
Yes, all sites designed and developed by us are done so with all modern tech devices in mind. Including phones, tablets, laptops and large desktop computers.
Do you use pre-built or "off-the-shelf" templates?
Typically, no, but we have done so in the past, at client's request. All of ours sites are bespoke designs unless a specific request has been made.
Can you also design a logo and business stationery?
Yes, we can. You can view a range of our past logos on our
logo portfolio
page.
Do I need to supply the text for the website?
Yes please. We can give advice if required, but it goes without saying that you know your business and sector better than we do.  In some instances we can point you in the direction of a copy writer.
Do I own the website once built?
Yes, you will own the website in its entirety once launched and all fees have been processed.
I have my own photos, can you use them?
Yes, we can, but they will need to be supplied at the highest resolution possible. There may be some instances where some images are unsuitable, depending on the design and layout of your site.
Where is the best place to buy photos?
If you need to source images, we recommend shutterstock.com or istock.com. They both have large collection of royalty free and licensed print quality photography and graphics.
Will I be tied into a contract after my website is built?
No, we do not tie our clients into any ongoing contracts. We do however offer an entirely optional support arrangement to clients after the completion of their site.
What kind of support do you offer, once the website is built?
We offer support to all clients on a pay-as-you-go basis. For customers with WordPress sites, we also offer an optional quarterly software update service.
Will I be able to edit the site myself once built?
We build most of our sites to include the WordPress content management application. WordPress provides a suite of tools for managing and editing almost all elements on your website.
Do you offer Search Engine Optimisation services?
All our sites are what we refer to as "search engine friendly", ensuring that from a technical perspective they are built with all "best-practice" techniques in mind, setting the foundations for any subsequent SEO company to work their magic. We do not offer keyword research, content creation or off-site SEO marketing services.
I need to advertise my site, do you also offer email marketing?
Yes, we can design and build emails for your email marketing campaigns. We have significant experience working with online platforms such as Mailchimp and Mailpoet.
What is WordPress?
WordPress is an application which allows us to build websites which are easily updatable and editable once the site has been built and delivered. It is used by millions of sites across the Internet, and is the most used "Content Management System" globally. It allows us to "hand over" a site to our clients, with a set of intuitive and secure tools, for editing and maintaining their site.
What is WooCommerce?
WooCommerce is an e-commerce add-on for WordPress, offering additional tools, layouts, and mechanisms for managing products, sales, payments and orders.
What is Magento?
Magento is a focussed e-commerce management application designed for larger and more advanced e-commerce websites, where more substantial product catalogues are required and third party inventory integration needs to be considered.